Clarion's Visionaries
Food service consultants who enable you to fulfill your vision.
T.W. Mac​Dermott, FCSI, President

Tom had thirty years' experience in dining service management before organizing Clarion Group:
Founder of TJ MacDermott Corporation, a dining service management firm recognized as one of America's fastest growing private companies by Inc. magazine and one of the food service industries "best aggressive regional firms" by Restaurants and Institutions. (Merged with Daka, Inc.)
Vice President for Daka, Inc. responsible for corporate, education and health care dining and vending services as well as new business development in the Northeast.
Vice President for The Seiler Corporation, responsible for college and independent school dining services.
In these positions Tom gained experience with the following accomplishments:
Planning, designing, opening and operating new dining facilities; development and implementation of operational standards and systems; financial controls and reporting systems; effective sales improvement and cost reduction programs; innovative marketing, merchandising and promotional programs.
Member of Foodservice Consultants Society International — Tom was among the first to take and pass the FCSI's competency exam for professional food service consultants.
Member Society for Foodservice Management
Writer on dining service topics for The Consultant, Food Service Director and Food Management magazines.
Ted A. Mayer, Executive Vice President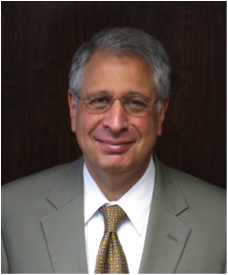 Ted is affiliated with Clarion Group through our joint relationship with TMC Group, a dining and hospitality consulting group he founded in 2011. His prior experience includes:
Harvard University, Asst. Vice President, Hospitality and Dining Services (1997-2011) — Ted had full-charge responsibility for this $110 million, award-winning operation, larger than all but 23 U.S. food service companies.1 This included 13 board operations; 14 retail operations; a kosher facility; two catering departments; the Harvard Faculty Club and three hotels; a cook/chill commissary and supervision of other, contractor-managed services. He created The Food Literacy Project (FLP) in 2005, an umbrella organization of students, faculty and staff to utilize the growing interest in health, sustainability, environmental issues and cultural traditions to strengthen the Harvard community.
Middlebury College, Director of Ancillary Services (1988-1997) — Ancillary services that Ted led included dining services – board plan, retail and catering services – and the Bread Loaf Conference Center, Writer's Conference, School of English, Summer Language Schools and related campus vending and retail services, a combined $14 million responsibility. Here, he developed and implemented an on-site test kitchen and certified continuing education program in conjunction with The New England Culinary Institute.
Sodexo, Inc. and predecessor, The Seiler Corp., Northeast Director of Operations (1976-1988) — As Director of Operations, Ted oversaw 20 accounts in a seven-state region for Sodexo. He had joined Seiler's as Food Service Director at an independent school, then progressed to Dining Service Director at Westfield State College, then Colby College, Waterville, ME before being promoted to multi-unit responsibility.
Awards won include:

Silver Plate Award, Operator of the Year, 2006, International Food Service Manufacturers Assn.
Leadership Award, 2002, Food Management magazine
Departmental Awards:
NACUFS Loyal E. Horton Awards– Grand prize for Crimson Catering menus; Gold medal, Stand-alone Residential Dining (both awards in multiple years); First and third places, NACUFS Region1 culinary competition, and others.
1 Source: Food Management magazine's 2015 list of the 50 largest U.S. food service contractors.
Joe Grattan, Senior Associate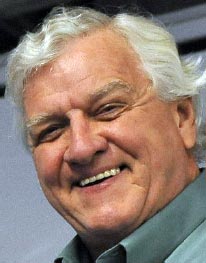 Joe joined Clarion in 2005 after a quarter-century as a district manager and regional sales director for Compass Group and its predecessors.
In his most recent assignment, Joe led the reorganization of the dining service program at the Kripalu Center for Yoga and Health, Sturbridge, MA. He also guided their organization of the dining services at Saint Anselm College, Manchester, NH.
Other assignments have included performing operational evaluations, supervising the transition of contractors at the International Monetary Fund, Washington, DC and later, for managing the opening of a new dining facility at the IMF. He participated in supervising the transition of contractors at Science Applications International Corporation, McLean, VA.
Joe was a district manager for corporate dining services in the New York metropolitan area for Compass Group and its predecessors, Canteen Corp. and Interstate United Corp.
As regional sales director, he was Compass's most successful representative in new business development in seven of the 13 years he held this position. His responsibilities included the transition of new accounts.
He was an operations manager and district manager for T J MacDermott Corporation and a district manager for The Seiler Corporation's Dining Service Management division before joining Interstate United Corp.
He is a Trustee of North Jersey Friendship House, a non-profit organization that assists persons with disabilities on their path to wellness and recovery with the goal of improving their overall quality of life. He advises the administration on issues related to the dining service program.
Joe is an expert in dining service planning, organization, management, systems and controls in the education, corporate and health care fields.
Affiliations and
Industry Resources Our Services Client List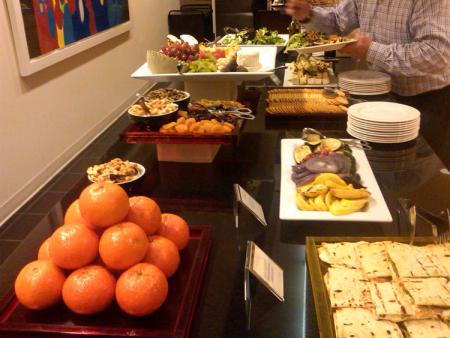 Why the New CEO Didn't Get His Breakfast